Chancellor's Family Welcome Letter
Important Dates to Know
November 14 - Parent Teacher Conference

12:20 PM - 2:20 PM
4:30 PM - 7:30 PM

November 19 - PTA Meeting 8:30 AM
Grading Policy Meetings
We will be hosting a meeting to discuss our new Grading Policy on the following dates and times:
November 14, 2019 at 8:30AM
November 14, 2019 at 4:00PM
November 19, 2019 at 8:30AM
Days School Will be Closed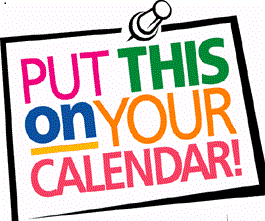 | | | |
| --- | --- | --- |
| November 11 | Monday | Veterans Day |
| November 28 & 29 | Thursday & Friday | Thanksgiving Recess |
Operation Gobbler Giving and Food Drive!
Operation Gobbler Giving
We have 43 classes and our goal is to feed 43 families to provide them with a turkey and trimmings! We ask for a $1 donation from each student so each class can adopt a family!
All donations must be given by Friday, November 15th.
Food Drive
We will also be holding a Food Drive on Friday, November 8th.
All donations will be given to the Reaching-Out Community Services Food Pantry for families in need.
Please bring in the following items:
Canned Goods: corn, green beans, peas, carrots, sweet potatoes, cranberry sauce, gravy and canned fruit

Boxed Goods: stuffing, mashed potatoes, rice, pasta, and cereals

Other items: peanut butter, jar sauces, juices, cookies, and crackers
Behavioral and Emotional Skills Training (BEST) for Caregivers
Behavioral and Emotional Skills Training (BEST) is a FREE opportunity (valued at $600) for parents and caregivers
Day: Friday, November 8, 2019

Time: 9:00am-2:00pm with 30 minutes for lunch. Lunch will be provided.

Location: PS 124 Q 129-15 150th Avenue, South Ozone Park, NY 11420
Breakfast Procedures
Students who wish to join us for breakfast should enter the building through the main entrance no earlier than 7:20 AM or later than 7:40 AM. A free and nutritious breakfast is available to all students from 7:20- 7:50 AM each school day. After breakfast children will be escorted to their line-up area by our staff. Students who arrive after 7:40 AM must go to the schoolyard for line-up and have the option to have a "grab and go" breakfast to bring to their classroom.
This year our school will continue to participate in an innovative program called Breakfast in the Classroom (BIC). BIC is a free breakfast program that aims to alleviate hunger and ensure all students are ready to learn each day.
Our school selected the "Grab and Go" delivery option. Children arriving after 7:45 AM may take their "grab and go" breakfasts up to their classrooms from a station at one of the entrances. Once in the classroom, these students eat at their desk while the teacher takes morning attendance, teaches a short lesson and/or reads announcements.
Lunch is FREE for all NYC Students
Each school day New York City Public School students are able to enjoy FREE breakfast and lunch meals. Parents and guardians must complete an application by applying online at www.myschoolapps.com/Application using any electronic device with an internet connection. Households need to complete only one application for all children living in a home attending Pre-K to high school.

Say yes to delicious and healthy school meals and complete your child's application today. Completing it helps secure State funding for your child's school.
If you have questions regarding the application contact SchoolFood's Help Desk at 877.363.6325.

Your privacy is important to us. All information is kept confidential. Federal regulations do not allow the Department of Education to share your information with any other agency.


Student Supply Lists
Classroom Supply List
Outdoor Lineup and Recess
In keeping with the recommendations from the NYC Dept. of Health, the Deptartment of Education has set forth the following guideline:
Children benefit from vigorous exercise and should be given the opportunity to play outside whenever possible. Unless it is snowing, or there is ice on the playground, or the wind-chill factor is below zero degrees Fahrenheit (-18 degrees Celsius), temperature alone should not preclude outdoor play. You are encouraged to work with your staff to maintain outdoor play periods, and should take precautions to keep students warm and ensure that they are appropriately dressed on very cold days. When outdoors, please ensure that your students and staff cover exposed skin, wear warm clothing, and use multiple layers to maintain warmth.
Please be sure to dress your child for outdoor line up and recess each day.
On days when the weather does not permit outdoor lineup, students should enter the school through one of the schoolyard entrances.
PTA Meeting Schedule
PTA General Meeting Agenda: Important Dates to Know
Location: Auditorium
Date: November 19
Time: 8:30
We will be celebrating our students of the month at the meeting!
2019-2020 School Year Calendar
Family Resources for Special Education
Playworks- A Rocking Recess!
Our Indoor "Rockin' Recess" is such a great success! We would, however, like to give the children the opportunity to play outside whenever it is possible. Please remind students to come dressed appropriately (cover exposed skin, wear warm clothing and use multiple layers to maintain warmth) for outdoor play daily. The decision to stay indoors or outdoors will be made on a day to day basis.
Statement on Accessibility
Top 50 Books of Summer
The summer time is a time to slow down and enjoy a sun-filled day! Get lost in a book while enjoying the beautiful weather. Scholastic Magazine has chosen their top 50 Books for Summer. Here they are: